CA 2011 Day 5: Argentina 0-0 Colombia
Well…fell asleep during this one, literally. I missed another game yet again, this time because of a nap. Again, I didn't miss much. Another 0-0 result. I am seriously more entertained watching the Women's World Cup. I mean everyday there is another amazing goal scored by someone in that tournament. Well I'll keep this one short yet again since I failed to watch.
According to my reliable sources, Colombia actually looked like the more dangerous team despite all the attacking players that Argentina has. The Colombian attacking duo of Falcao and Moreno were constantly forcing many Argentinians around the world to worry. The Colombians also came out with a solid game plan to stop Messi, no open space. Funny, that seems so simple…none the less, Colombia came out and played well and Argentina didn't.
On to a crazy thought…Argentina might not get passed the group stages in a tournament held in ARGENTINA! Are you kidding? This is a terrible showing by a great team. Colombia has 4 pts, Argentina 2 pts, Bolivia 1 pt, and Costa Rica 0 pts. (bolivia and costa rica play each other tomorrow) If Bolivia can get a win tomorrow that will put serious pressure on Argentina to get a win in their last game against pretty much a U23 squad in Costa Rica. Depending on goal differential, they could be in trouble.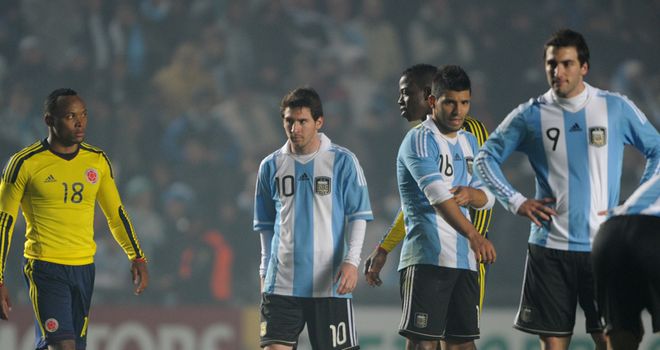 P.S. GO PERU!!!
soccerfreak722 posted this